Cycling is the use of bicycles for transport, recreation, cycling exercise, or sport. Cycling is also called biking or bicycling. People engaged in cycling are referred to as bicyclists, cyclists, or bikers. Cycling is widely regarded as a very effective and efficient mode of transport because it can take thin roads and doesn't have to stop in traffic jams. In India, there are approximately 70 lakh cyclists. And if come to the capital Delhi there are more than 10 lakh cyclists.
Bicycles are of mainly THREE types
2)HYBRID BIKE
3)MOUNTAIN TERRAIN BIKE (MTB)
ROAD BIKE
The term road bike is used to describe cycles built for traveling at speed on paved roads. Road bikes are also called as racing cycles, as a result, they are used in professional races. These types of bicycles have thin tires and large rims. In these types of cycles, there is low-fat burn but you can gain high speed. These type of cycles have gears which range from 21 gears to 33 gears. Mostly disk breaks are present in these types of cycles.
The shape of the handle is curved to give an aerodynamic shape to the body. These types of handles are called drop handles. The main cause of thin tires and large rims is less friction which causes the easy flow of cycle and larger the rim more the diameter of the tire which tires due to which it helps in traveling more distance in a single round.
These types of cycles are good for tracks and plane roads. The biggest problem with these types of cycles is that they get punctured easily and due to thin tire it's not possible to repair the tube. As a result of every time you get a puncture, you have to replace the tube. Above all Road bikes are expensive and high maintenance bikes. The range of road bikes starts from 21,000 to no limit. The topmost companies for these type of cycles are-:
CANNONDALE 
TREK
SCOTT
HYBRID BIKE
Hybrid bicycles blend characteristics from more specialized road bikes, touring bikes and mountain bikes. The resulting "hybrid" is a general-purpose bike that can tolerate a wide range of riding conditions and applications. Their stability, comfort, and also the ease of use make them popular with novice cyclists, casual riders, commuters, and children.
Above all Hybrid bikes have tires broader and thicker than a road bike but lesser than MTB. It is a multi-purpose cycle that can be used on roads as well as mountains and off-roading trails. These type of bikes have power bakes but if go toward high-end cycles you may see disk brakes. Hybrid cycles are easy to modify you can replace your handle your breaks etc.
It also helps in burning fat and it has good speed too. Also, the tube can be repaired. It will not cause any problems with bad roads. Hence all the major problems of road bikes are solved by this bike. As a result, It is available in both non-geared and geared models. Although geared models may have 7 to 33 gears.
Above all Hybrid cycles are not much expensive and easy to maintain. The range of Hybrid bike starts from 11,000 to no limit. Major companies manufacturing these bikes are-:
1. BIANCHI
2. GIANT
3. MERIDA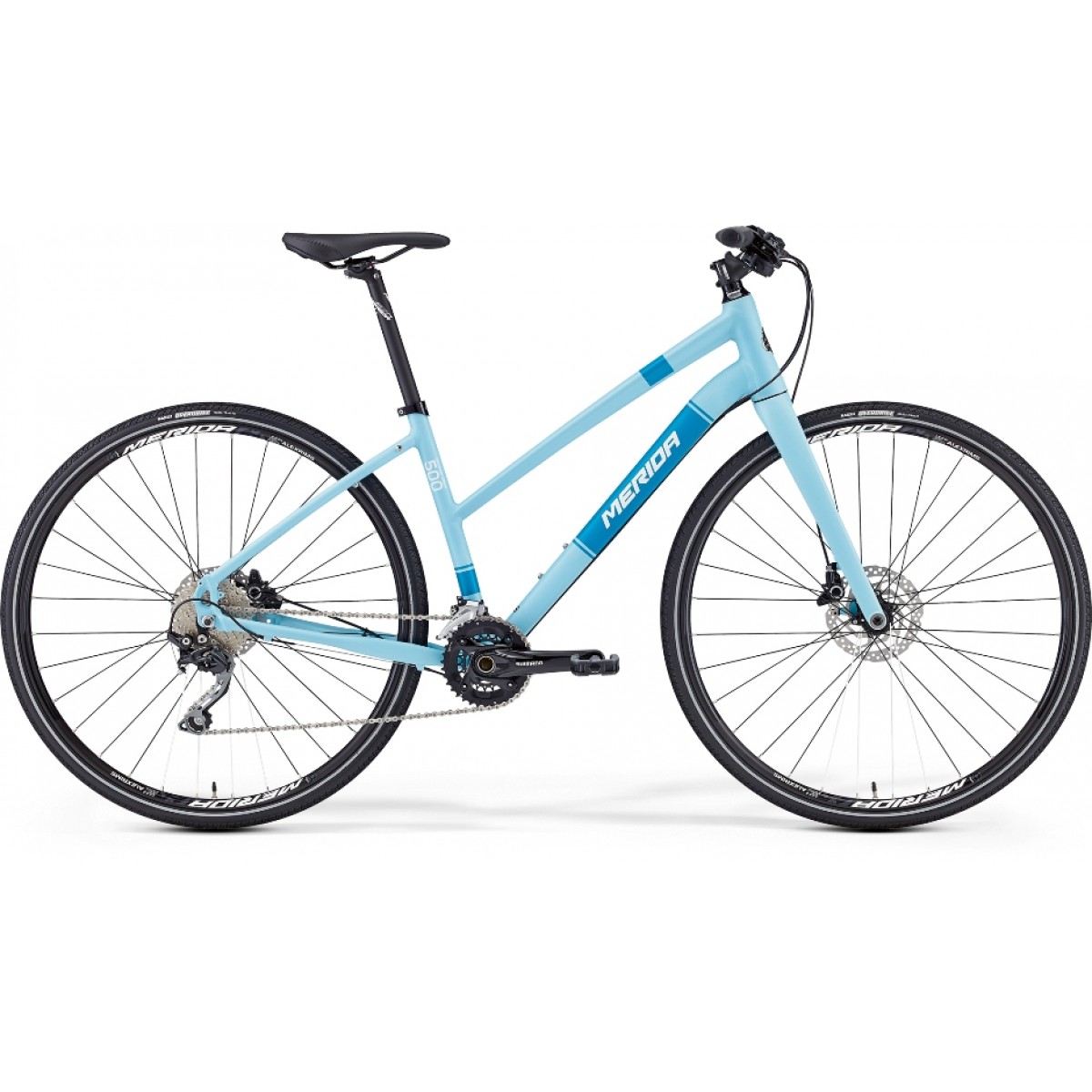 MOUNTAIN TERRAIN BIKE(MTB)
A mountain bike is a bicycle designed for off-road cycling. Mountain bikes share similarities with other bicycles but incorporate features designed to enhance durability and performance in rough terrain.
They include front and back suspension, Large knobby tires, more durable wheels, powerful breaks, straight handlebars and lower gear ratios for climbing steep climbs. They mostly have thick tires and small rims for better climbing. Therefore it also helps in burning fat but has a low speed.
Due to thick tires, there is a lot of friction, therefore, it has a lower speed than hybrid or road bikes. Above all Mountain, cycles are moderately expensive and moderately easy to maintain. The range of Mountain bike terrain bike is from 15,000 to no limit. Major companies manufacturing these bikes are -:
MONTRA
GIANT
GT
Some related posts